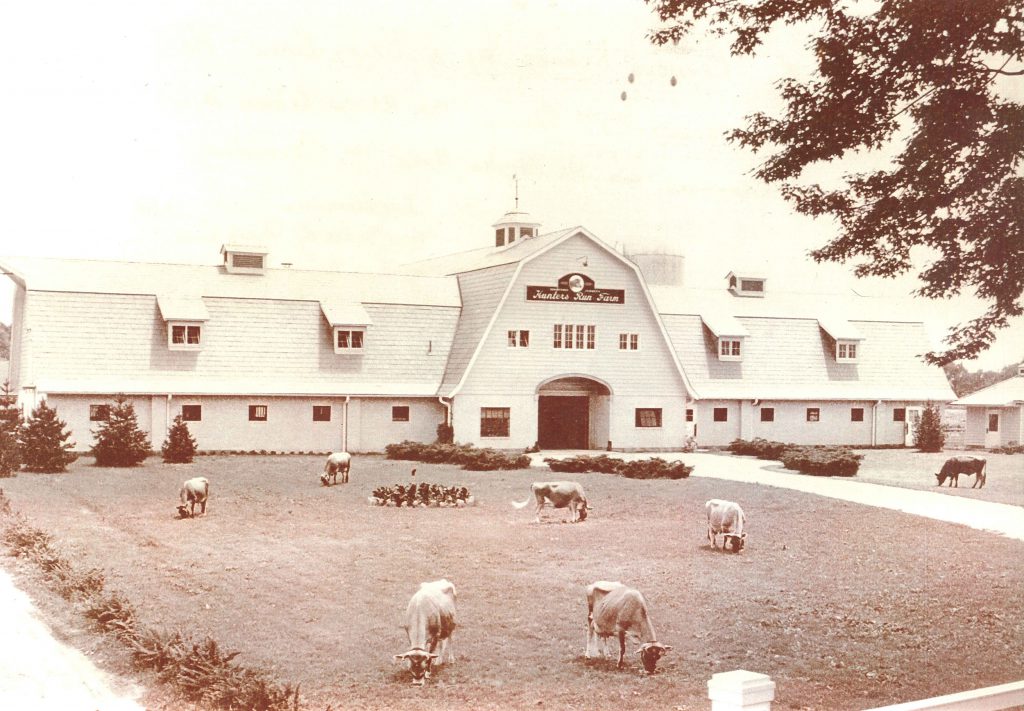 The dream of Moo Moo Express began when Founder John Roush's favorite conveyor car wash closed in Pickerington, Ohio. Roush began researching the industry in hopes of opening his own express car wash. In addition to offering state-of-the-art equipment and a focus on excellent customer service, Roush wanted a unique brand. He designed the architecture of the Moo barn in remembrance of the Hunter's Run Barn— an historic barn from his childhood that had burned down. After weeks of struggling to come up with a name for the business, an idea came to him while spotting cows during a road trip: What's in a barn? Cows! What do cows say? Moo!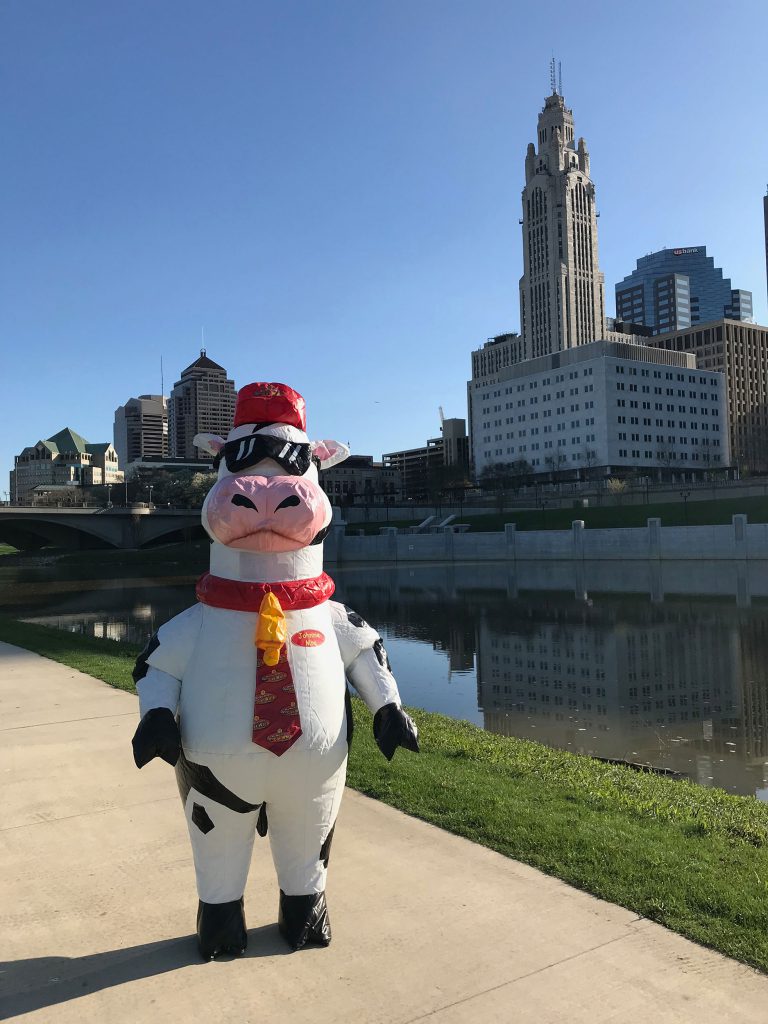 Today, Moo Moo Express is proud to offer a fast, high quality, fun and ecofriendly car wash at a great value! We recycle our water, use all high efficiency equipment and biodegradable soaps to ensure the lowest environmental impact. Our high tech Envirosoft equipment gently and effectively cleans our customer's cars to a show room finish.
In 2018, Moo Moo Express entered into a strategic partnership with Wildcat Capital Management, the family office of TPG Capital co-founder David Bonderman. Attracted to our recognized expertise in customer service, operations, site design and construction, Wildcat is helping fuel the Company's overall growth and responsible expansion.
Today, Moo Moo Express Car Wash operates under the parent company of Express Wash Concepts, which includes Greater Dayton-based Flying Ace Express Car Wash, Greater Cleveland and Pittsburgh-based Clean Express Auto Wash, Toledo-based Meyers Auto Wash, Virginia-based Green Clean Express Auto Wash and east Central Ohio-based Bee Clean Express Car Wash.
Community Involvement
Moo Cares!
Being home grown and operated, we consider it a responsibility and privilege to give back to our community. Each year, we donate our time and thousands of car washes to raise money for local non-profit and youth organizations. Through our Moo Cares initiative, each year we donate hundreds of thousands of dollars to Central Ohio organizations including Big Brothers/Big Sisters, Flying Horse Farms, Local Matters, MDA's Summer Camp and St. Jude, among many others.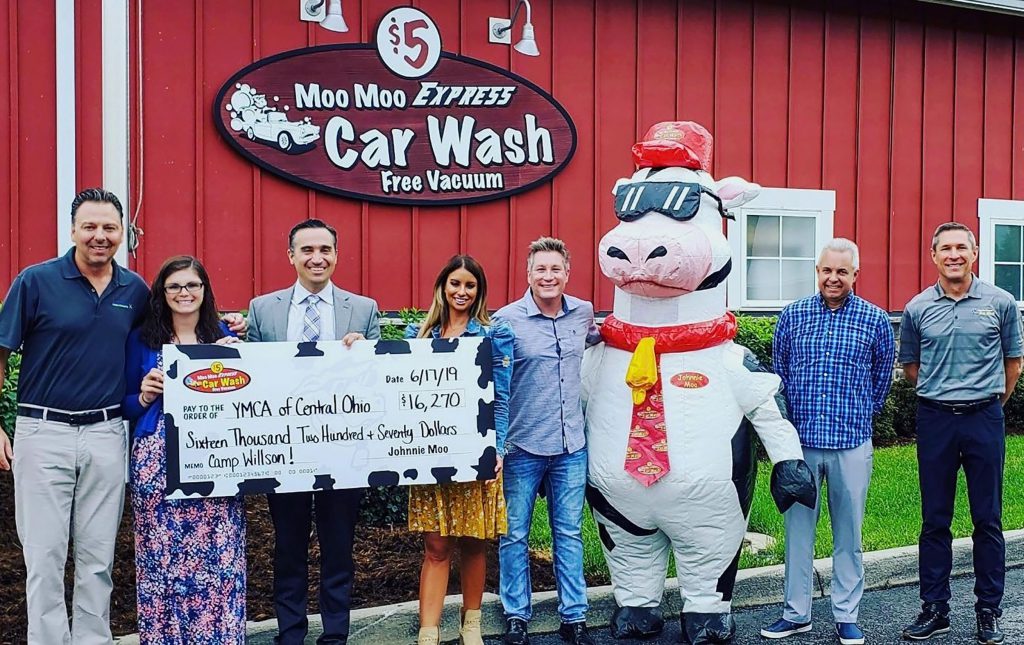 Donation & Sponsorship Request
Moo Moo Express Car Wash is proud of our community involvement! For sponsorship and/or donation requests, please complete the form below at minimum 3-4 weeks prior to your event. A member of our Moo Crew will review your request and be in touch.
Thank you for thinking of Moo Moo Express Car Wash!
Towel Exchange Program Grants
Through our Towel Exchange Program, we are proud to donate all net proceeds from each $4 towel purchase back into our local communities. Monetary grants are assigned in November and awarded based upon application review. To be considered, organizations must be a designated 501(c)(3) non-profit, provide proof as such, and complete the grant request below:
Thank you!
Fundraisers
Our Cow Tip$ FUNdraiser program gives 501c organizations the opportunity to raise money by selling discounted Moo Moo Express wash vouchers. To learn more, please complete the form below at minimum 3-4 weeks prior to your desired fundraiser start date. A member of our Moo Crew will review your request and be in touch.